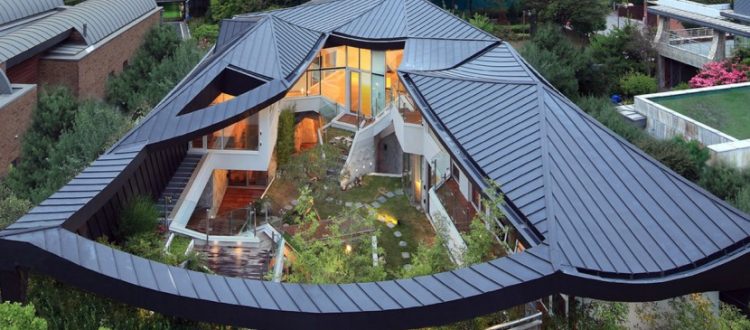 WA Awards 2015 winner HyoMan Kim, guest speaker at RIFF Budapest
HyoMan Kim, founder and principal of IROJE KHM Architects, will talk about Ga On Jai, a residence at monumental town in Gangnam, South Korea, at this year's RIFF Budapest.
About the project
About 20 years ago, the government hosted a "housing expo" and let the famous architects at that time design each and every house in this expo-town, but our client demolished the old house which was one of the expo-houses and built the new house, Ga On Jai, because of its useless, dark and blue environment of spaces.
We had to solve two problems, one was to produce private, secret and ecological spaces for the client, the other was to create the architecture of cultural identity for this monumental expo-town. For the client, we proposed an introverted secret garden, derived from 'Madang', typical Korean inner court and for creating identity, iconic characters of traditional Korean languages of architecture.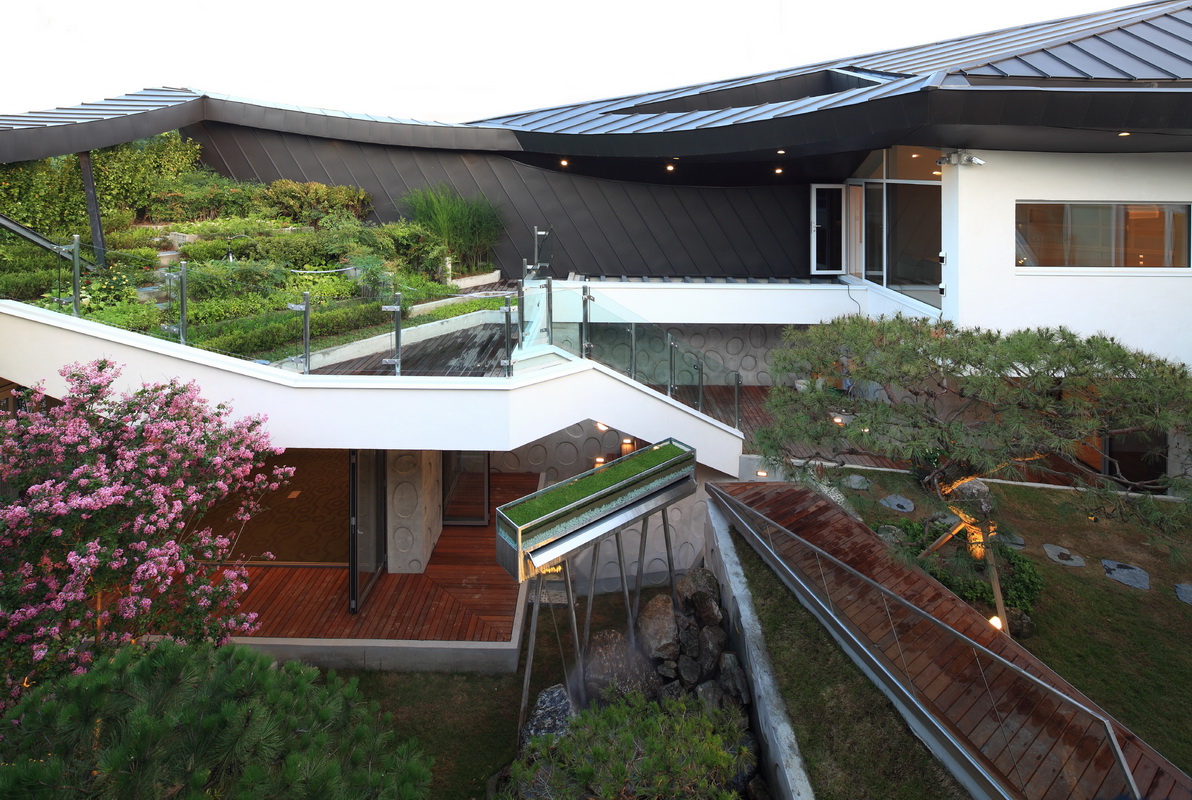 The iconic facade of Ga On Jai is dynamic, with a soaring roof, derived from the traditional Korean roof. At the same time, it produced fluid interior spaces of curved ceiling.
Floating mass of living room in front of gate was derived from 'ru', which is traditional Korean-pilotied architecture, and oval patterned concrete walls which is vernacular stone walls, white stucco wrapping around the exteriors are influential languages of this house's characteristic facade.
Consequently, we solved two problems by introducing the secret garden which is in the center of cut-out roof and by producing identified facade which is traditional but modern.
This project was a study for blending modern practical effectiveness with local traditional aesthetics, it's concept was global but local. Global architecture.
About the speaker
HyoMan Kim is the founder, principle of IROJE KHM Architects and adjunct professor of architectural department of Sahmyook University in Seoul.
He has received international awards including World Architecture Community Awards, Architizer A+ Awards and ARCASIA AWARD and many kinds of national architecture awards. His major works are Ga On Jai, Hwa Hun (Blooming House), Island House, Purple Hill House, Lim Geo Dang.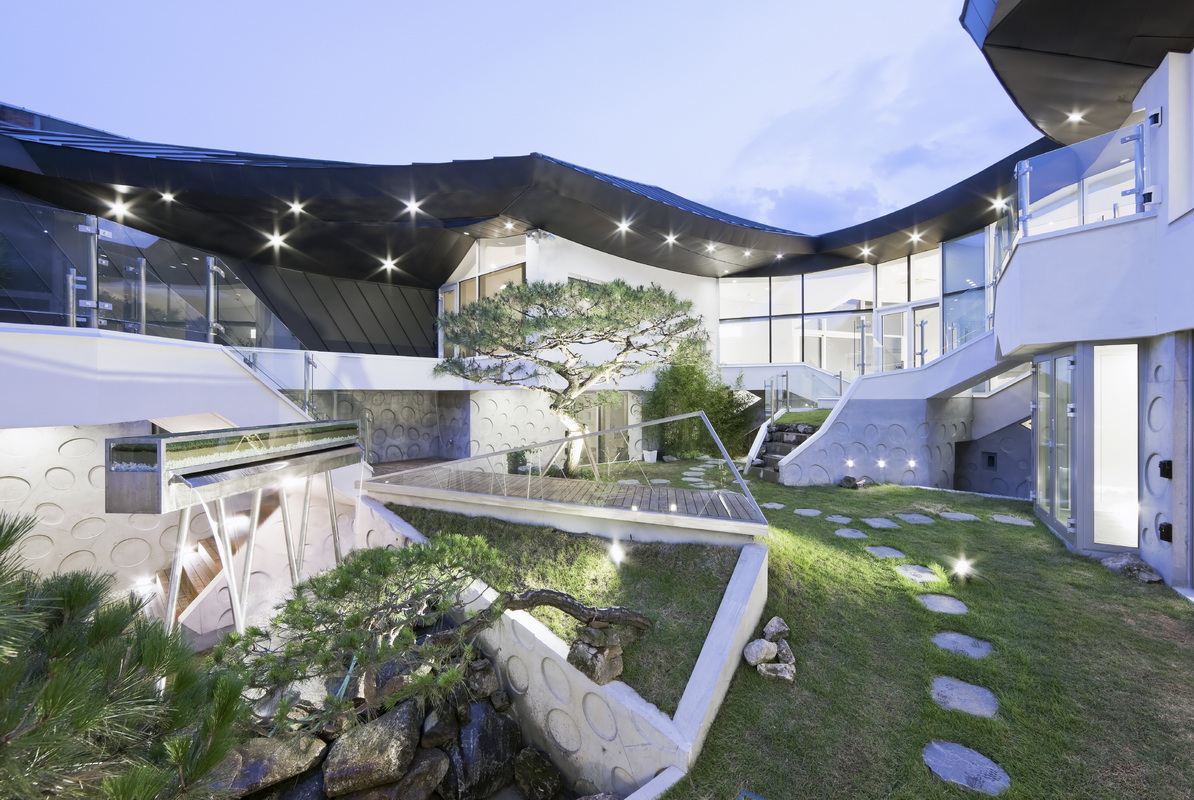 He was adjunct professor of graduate school of architecture Gyeonggi University, University of Seoul and editorial adviser of CONCEPT Magazine.
His works are exhibited in New York, USA "The Good Life", in Torino, Italy "2008 UIA congress, ARCASIA TODAY", in Osaka, Japan by JIA "The Modern Architecture to make History Alive" and "Vertical factory" in New York university.
Awards
• Architizer A+ Awards 2016, special mention
• WA Awards 2015 (World Architecture Community Awards), winner
• Modern Decoration international Media Awards 2015, winner
• Architizer A+ Awards 2014, Special mention
• Archdaily, one of the 20 most popular projects 2014
• Gooood, one of the 2014 Top 10 Architecture
• Awards of Architectural Institute of Korea 2015, winner
• Awards of Korean Institute of Architects 2014, winner