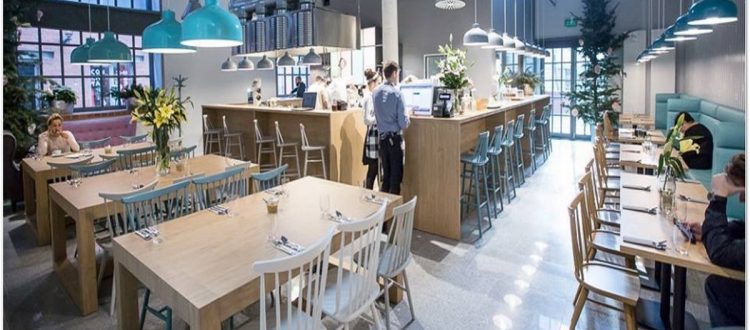 New trends in design by Kronospan at SHARE Forum 2017
Our vision: wood, perfected.
All this requires dedication – but that's life when you're a perfectionist.
Kronospan
Kronospan, one of the main partners at our SHARE Forum, will be attending the SHARE events happening this autumn – the RIFF 2017 and CONTRACTOR LIGHTING 2017 expo-conferences. Their ambassador, phd. Arch. Bartha Biborka, is representing Kronospan with a lecture on the newest materials produced for the top standard interior designs of the next period.
RIFF 2017 will also be the place where the winners of the Kronospan Foundation competition – WOOD REINVENTED – will be announced after the nominees will present their projects in front of the jury. The competition was launched in April earlier this year, and challenges its competitors to design an energy efficient house which facilitates a cosy micro-climate during summer and winter, without conventional sources of heating. You can still register for this competition and win the 5000 euro prize until 15th october! Further information on registration of participation and rules follow http://kronospanfoundation.org/architecture-requirements/.
Kronospan is the most important wood panel producer on the global market and it has a long history starting from a small Austrian business in 1897. The company expanded over time in countries like Denmark, France, Spain, Serbia, Italy, Hungary, Germany, Poland, the USA and China, and starting from 2014 we can find them in Romania as well, in Sebeș and Brașov. Their presence at SHARE Forum 2017 will focus on three new materials included in the Kronodesign collection from the next year's offer: melamine-faced panels, lacquered acrylic panels and compact panels which set the trend in every interior or product design project.
Kronodesign collection of wood-based products is the one to be completed through the studies and development Kronospan undergoes to revolutionize the wood finishes industry. The new Trends 18/19 series is built upon the concept of harmony and contrast and it reflects a perfect fusion between wood, stone and metal. Thus, it adds to the Kronodesign collection a series of new and modern melamine-faced panels. The latest design trends classify their products in seven categories: Nordic, Luxury, Metropolitan, Organic, Industrial, Avant-garde and Expressive. The new esthetic line set by the aluminum faced panels exposes a resistant, durable and unique material which adapts to almost every interior design proposal.
The new collection of lacquered acrylic panels was designed specially to extend the perception of depth, definition, color and reflexion levels. The material is presented on an mdf support and has 6 textures to choose from. They are scratch resistant and possess a high degree of glossiness, and therefore they can be used in a wide range of interior design proposals, furnitures, partitions, layouts for exhibitions, kitchen cabinets designs, or commercial stands.
The compact panels for interiors complete the series in a set of uni, modern and minimalist colors: pastels and fine nuances of grey are able to bring a fresh and contemporary atmosphere. Their qualities are both functional and esthetic, while their versatility makes them a good fit for interior partitions even in rooms with a high degree of humidity. The panels are decorative structural laminates processed at high pressure (EN 438) with a layered component and resin finish. They come in different thickness options ranging from 1mm to 40mm, while they accomplish high stability and very high resistance to impact and humid environments, being suited for the design of doors, walls or self-supporting elements. According to EN 438-4 standards, the panels are classified under CGS – compact standard panels for general purposes and CGF – fireproof compact panels for general purposes.
The high standard technology used by Kronospan determines a large variety of use from floor finishes, interior design, product design, furniture, renovations, etc. That explains the big number of successful projects for which Kronospan was the main producer of materials, such as SONY show-rooms in Belgium, private interior design and public facilities in Poland and also product design for kitchen furniture for Mobilturi, Italy.
All the products are available on the www.kronospan-express.com webpage. Furthermore, you will have the chance to experiment on your own the quality of Kronospan wood-based materials if you are present at our RIFF 2017 expo-conference this autumn by registering to http://bucharest.ieriff.eu/2017-register-en/. The event will take place on 6-7 November at the JW Marriott Grand Hotel.