Prof. Dr. E.h. Werner SOBEK
ILEK (Institute of Lightweight Structures and Conceptual Design), Stuttgart University
Special Guest RIFF Bucharest 2011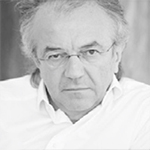 At RIFF I have spoken about the most important challenge architects, engineers and product designers, will have to deal with in the near future will be the following: to make ecology really atracting and full of emotion.
Arch. Marta GRZADZIEL
BAROZZI/VEIGA, Spain, the Winner of Mies van der Rohe Award 2015
Special Guest RIFF Bucharest 2015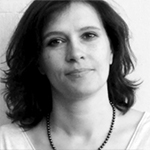 I am very glad to have been at the RIFF conference. It was a great experience, I participated in the lectures and some debates which were before my lecture here and it was a very rich experience. I have spoken about the Philharmonic Hall of Sczecin, the first building in Poland winning the Mies van der Rohe Award. I am Polish, but all my professional experience comes from abroad and this project was a very unique possibility of coming back to Poland with the experience I had abroad.
Arch. Tony LING
Jestico + Whiles, UK
Keynote Speaker at RIFF Bucharest 2015 conference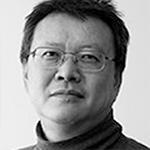 I'm fascinated by the idea of meeting people from different cultures, working in different ways. All went very well at RIFF, the organisation of the event was very efficient! I had a wonderful time and met very interesting people.
Lukasz PLATKOWSKI
GENSLER, UK
Chairman in RIFF Warsaw 2015 Conference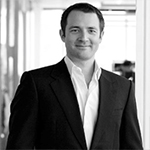 I was very, very positively surprised of RIFF event, first of all of the audience, then of the quality of the speakers and of the projects presented.
I was really impressed about the organisation and of the quality of conference.
Farshid TAVAKOLITEHRANI
Studio FUKSAS, Italy
Special Guest in RIFF Warsaw 2015 conference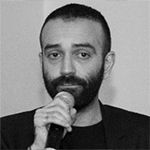 I think the event was very interesting and also I'm very glad to see examples of modern architecture from of all the Europe or all of the world and I was very glad to see that the way of thinking here in Poland or wherever in UE countries it's sometimes similar, sometimes different, but you can see the stream of modern architecture that is in the right road and somehow we got the same language, we understand each other, the language of architecture is universal. This is the very positive meaning of this conference.
It's very well organised event and the quality of organisation is very high,so I must to say that I'm very,very glad I participated in this event.
Arch. Borys CZARAKCZIEW
Guest Speaker RIFF Bucharest & Warsaw 2015
Member of the Board and Plenipotentiary for international matters, National Chamber of Polish Architects (IARP)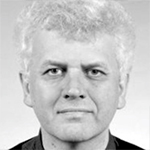 RIFF event is splendid, the subject touches very important issues for architects. And I'm really very impressed how many people have an interest to come at the event and are interested in architecture. The exchange of points of views it's very important for us, as architects. The scheme of the event is very profitable, because mostly the speakers are those who were rewarded in architecture. That's a very good lesson for young people. And we, a little bit older, we can meet together and exchange our experiences about architecture and our work, which is very profitable.
And I think that the idea of combining business and architects, it's very good.
Arch. Mariusz ŚCISŁO
President of THE ASSOCIATION OF THE POLISH ARCHITECTS SARP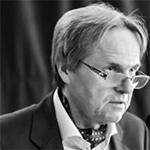 It was a very good combination of fresh designers who are somewhere at the beginning or in full swing of their career and who allow us, in fact, to anticipate the future. What pleased me very much was that the public had the opportunity to see what this effort to produce quality interiors means, as the speakers presented their projects behind the scenes, where we saw a huge labor, which one must be both driven and subtle to understand when decoding the result.
Another thing that I find important is that this conference highlights the exceptions and things that can be inspiring, models to follow.
The world does not know them, does not see them and this justifies the public's appetite for this conference. A great benefit is also its educational role.
Arch. Anders SÆLAN
Henning Larsen Architects, The Winner of Mies van der Rohe 2013, Special Guest of RIFF 2014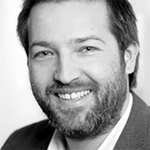 One of the most important forces behind architectural progress has always been the possibility of coming together, to create platforms where interaction and inspiration can take place. RIFF is creating one of those progressive forums and I therefore I am glad I have participated in the RIFF conference in November 2014. I was excited to share some of our latest work and to hear other speakers share their thoughts, and hopefully this will lead to a constructive dialogue about architecture and its potential in society. Personally, I was also excited to visit the RIFF conference in November because I had never visited Romania before. I see the eastern part of Europe as one of the most exiting places in architectural development in the coming years.
Arch. Şerban ŢIGĂNAŞ
President of THE ORDER OF THE ARCHITECTS OF ROMANIA Co-organizer of the Romanian editions of RIFF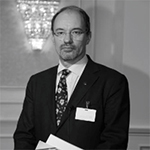 We have met to discuss about how to build better between architects, engineers, entrepreneurs, suppliers of systems and materials, who have succeeded to achieve quality in construction and want to contribute to raising the standard in the industry. This can be a time of balance in which we can try to understand what happens on a daily basis, what and how it happens when quality works emerge and how the exceptional is sometimes generated. We want our daily work to be of high quality, what we usually do must be well-done, even exceptionally done, the exception becoming the usual and the exemplary works being able to change mentalities and the expectations of the world built. I suggest that we meditate creatively together about the state of architecture, to make this balance and try, through these dialogues and meetings, to build the answer to the question: How must the world of construction change?